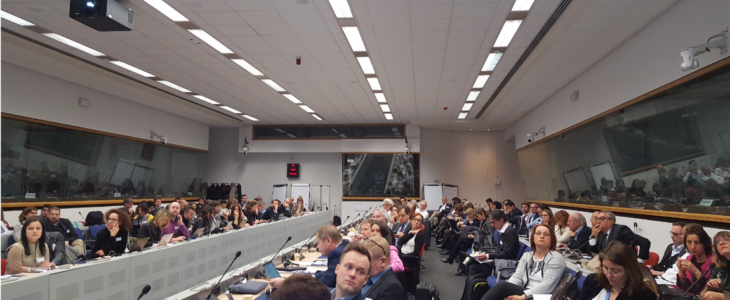 The CloudiFacturing Digital Marketplace was introduced by our partner clesgo to European Digital Innovation Hubs and regions at the 6th meeting of the Working Group on Digital Innovation Hubs in Brussels on April 3rd, 2019. The purpose of the meeting was to present available marketplaces across Europe and to reflect on the role that Digital Innovation Hubs should play on these.
The presented opportunities for Digital Innovation Hubs and regions from the perspective of the CloudiFacturing Digital Marketplace are the following:
create dedicated blog/article/landing page(s) in the language of your region
guide participants of your region in adopting ICT solutions remotely
moderate networking functionalities addressing your region
offer webinars and training activities targeting your region
access complementary expertise from other regions
advertise opportunities within your region
interact with other regional stakeholders
promote your value proposition
During the event, the EU Commission launched the DIHNET community platform for Digital Innovation Hubs (https://dihnet.eu/), in order to allow these to meet, exchange, discuss, and identify collaboration opportunities across the European Union.