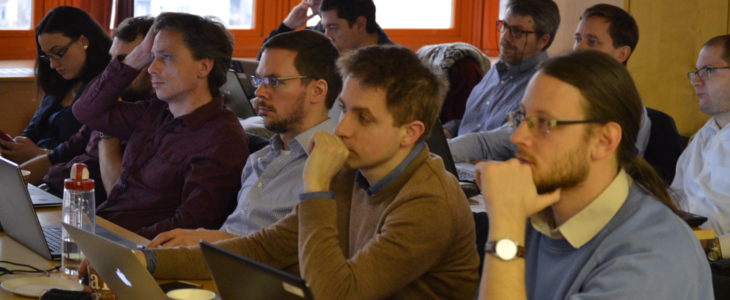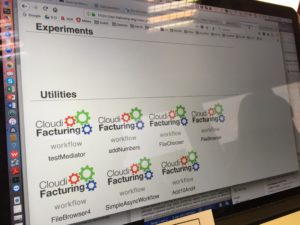 From January 23th-25th the CloudiFacturing CodeCamp took place in the Laboratory of Parallel and Distributed Systems in Budapest, Hungary.
The event started with a welcome speech from Robert Lovas, the Deputy Head from the LPDS Sztaki and the organizer of this event. After the introductions, several speakers presented a technological overview of the CloudFlow and the CloudBroker/cloudSME Platform. The participants were able to bring their laptops to join the hands-on sessions.
On Wednesday 24th., the experiments parallel sessions started and they were paired to discuss its design and implementation plan with technical experts.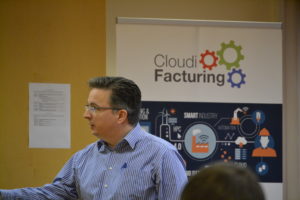 On the last day of the CodeCamp technical and non-technical discussions took place, reflecting the input from experiment partners and experiences that the speakers shared making it a global and successful meeting.
We want to thank Robert Lovas for organizing this CodeCamp and making it the start of many successful ones!