Exp. 9 CAPSUle - Cloudification of image analysis for human measure collection for personalised safety protection clothing engineering and production
Experiment description
The experiment aims at exploiting HPC access granted by CloudiFacturing to enhance machine learning simulation process, core of human measure collection by mobile image analysis, provided by I-Deal (IT). The measures will be uploaded into clothing CAD system of the industrial end user TroTusTex (RU) to produce safety protection apparel.
The process must fulfill UNI EN ISO 13688 apparel measure precision to grant safety protection requirements and must be anonymised to protect the identity.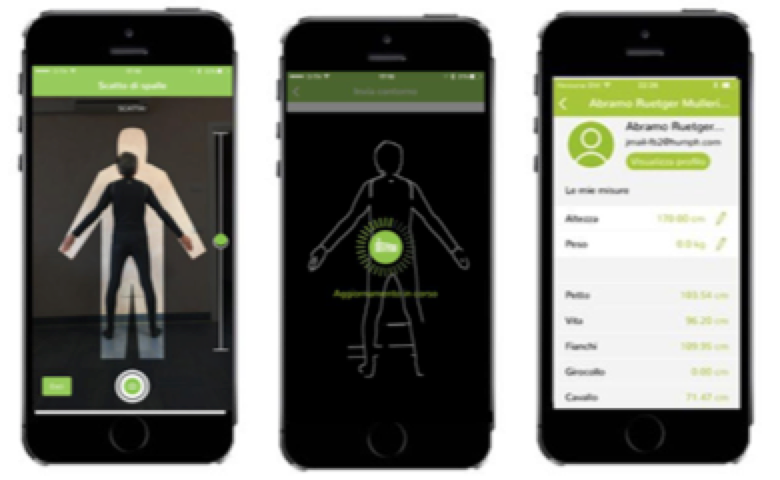 Technical description
Currently the measures of the workers and the matching between them and the clothing size is carried out by hand. The workers are required to self collect their measures: the error percentage reaches 83% of the total in comparison with a professional tailor.
At the moment, the level of errors caused by manual collection cause up to 50% production not respecting the required tolerance of measures, causing costs for repair and, in the worse cases, for repeated manufacturing.
The successful implementation of the experiment will impact on worker comfort, precision of production, reduction of wasted resources due to imprecise human anthropometric data collection, with positive environmental and economic benefit.
Economic impact
Protective clothing segment , where TroTusTex competes, is worth USD 7.33 Billions in 2016 and is expected to reach USD 9.95 Billions by 2021.
On i-Deal side, the experiment is expected to enhance the success rate of the measure collection process of 70% by increasing the capacity of the application to extract precise measures in not controlled conditions.
User experience is expected to reach a >50% conversion rate at first measure collection attempt. The self learning algorithm training is expected to reduce of 95% the timing of update by the access to Cloud/HPC resources.