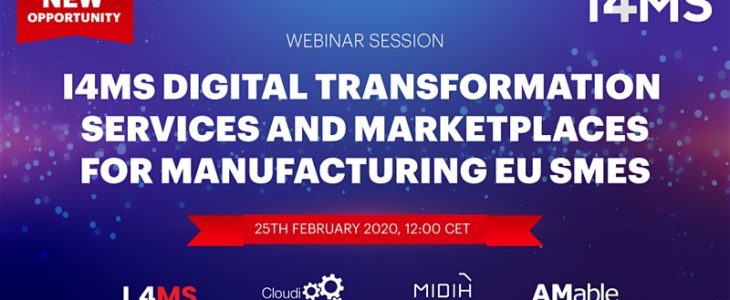 Due to the MWC2020 cancellation, I4MS decided to hold the event planned in a webinar format!
This way, you don't miss a thing if your SME is struggling to become digital or you found a particular solution but cannot afford the equipment, you just can't miss this webinar.
You can register for free here:
Webinar for Digital Transformation Services and Marketplaces for Manufacturing EU SMEs
When: Tuesday, February 25, 2020 at 12:00PM CET
We will be waiting for you!