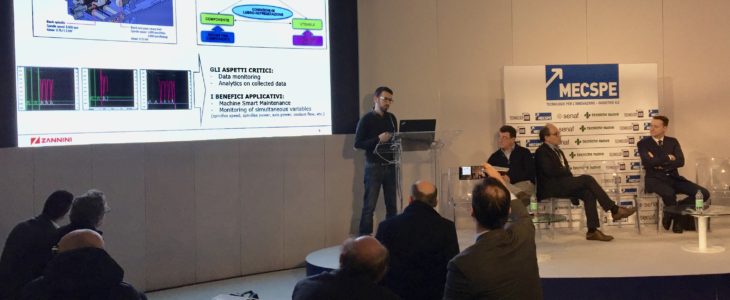 On the past March 22nd. the conference "Artificial Intelligence for Predictive Manufacturing" took place in the MECSPE Fair Trade in Parma with Giuseppe Padula, Adj. Professor from the University of Bologna, as organiser. Mr. Padula is a cloud-design and manufacturing advisor, Director of the magazine "Industrie 4.0" and a CloudiFacturing partner with the University of Bologna.
Our partners Georg Wünsch, CEO and Digital Twin Specialist from Machineering, Nenad Stojanovic, CEO and AI for Manufacturing Specialist from Nissatech and Saverio Zitti, Business Development Manager from Zannini SpA took part in the panel.
On this conference it was the future of the AI in the manufacturing processes discussed, as well as how the Cloud and HPC services can support and develop this technology.
Here is the article from the website "Industrie Quattropuntozero" which covered the event, "Workshop su intelligence artificial e predictive manufacturing"