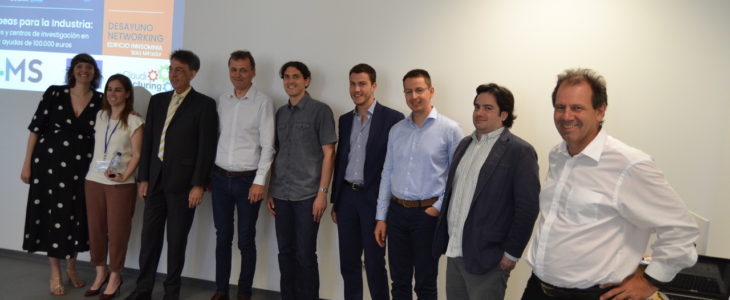 On the 13th of June, as part of the Code Camp Valencia, a local event with people who are interested in the project took place in the Innsomnia headquarters.
After the welcome speech from Elena Femenía from Innsomnia, André Stork from Fraunhofer presented the available opportunities for the SME's (small-medium enterprises) in the CloudiFacturing project.
Later on, Innsomnia's CEO, Mr. Francisco Estevan, made an introduction along with a how-to use speech into the funding schemes.
There were about 25 companies from all over Spain that took part in the talk. They were from SME's to representatives from professional organisations such as the Federación Empresarial Metalúrgica Valencia.
The response was really good and we are looking forward to share more talks like this in the future. Thanks to Innsomnia for making it happen!