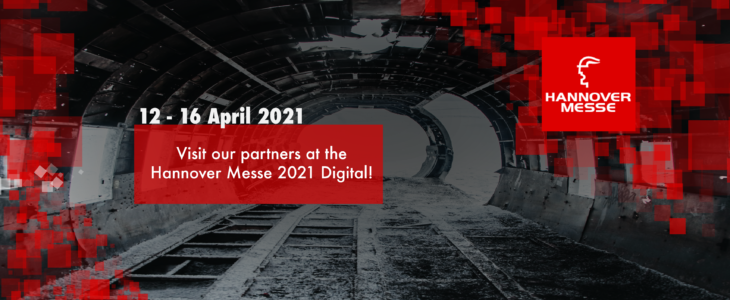 Meet CloudiFacturing Partners at Hannover Messe 2021 Digital Edition. For example, cloudSME from Germany is participating in the joint stand of the state of North Rhine-Westphalia.
Events on Hannover Messe 2021
Service available at a touch
The Hannover Messe Digital Edition is the leading knowledge and networking platform for the manufacturing industry, the energy sector and logistics. Visionaries from the industry will present their technologies and ideas under the central theme of "Industrial Transformation".
By using aligned technologies, problems with machines, product quality, processes and good KPIs become manageable. Data visualization, machine learning, artificial intelligence and supercomputer computing power available at the touch of a button - these developments hold great potential for those who keep up the pace.
Coming soon "emGORA - workspace for manufacturing engineering"
emGORA supports multiple services in view of enabling consumers and providers to get together and benefit from building business relationships with one another. Considering the diversity of services and the multiple consumers and providers, emGORA strives for clean and simple concepts that allow every kind of visitor to find its way through it.
Find what you need and offer what you got!
Guiding and Supporting
Interacting and Sharing
Promoting and Showcasing
Editing and Executing
Not able to attend?
Connect with us and schedule a meeting with us for your personal demo after the Hannover Messe!