Last week our partners Clesgo and Fraunhofer attended the ISC High Performance Event in Frankfurt and both were exhibitors in this occasion.
They were promoting the Open Call and talked about rapid simulations for structural mechanics, and were showcasing how Cloud Solutions can improve the efficiency of the manufacturing processes.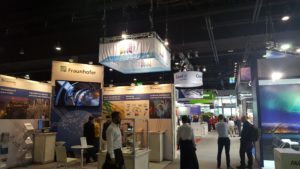 In addition, they had a talk in the morning of the 29th of June in the Industrial Day in the session "Cloud Services on Top of Classical Cloud Provider" presenting the CFG technology and the Open Call.
On the 30th. June at 2:00 PM, both gave another talk at the Exhibitor Forum, focused on how Cloud Solutions can help manufacturing SME's become more efficient. On this talk they also addressed the CloudiFacturing technology and the Open Call.