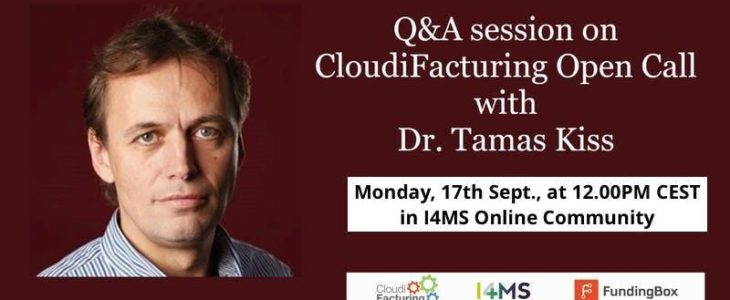 Are you applying to CloudiFacturing Open Call? Do you want to?
Do you have questions and doubts? Then it's your lucky day: Dr. Tamas Kiss will host an online questions and answers session on the call to help you with them!
The session will take place at the "Funding Opportunities" space of I4MS online community – remember to join here to attend!
Dr. Tamas Kiss will be online for 45 minutes answering in real time all your questions on Monafy 17th of September, 2018 at 12pm CEST, but if you prefer, you can leave your question in the community in advance.
We will be glad to help you to make a successful application for our Open Call. Take part and register here now!
Not sure what to ask?
Here you can find Q&As of the first Q&A session!