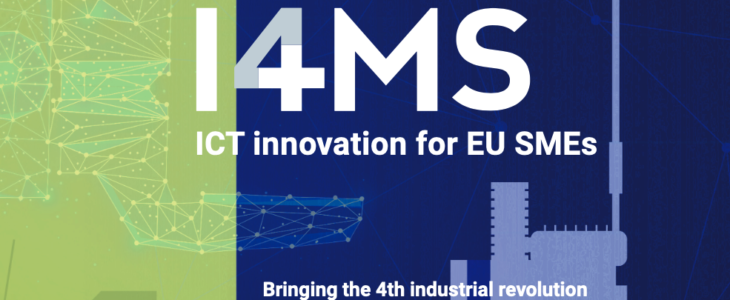 The new I4MS brochure covering all phase 3 projects within the Horizon 2020 Programme has been published featuring L4MS, MIDIH, HORSE, ReconCell, AMable and CloudiFacturing Innovation Action.
This brochure presents the latest services and technologies that the I4MS initiative as part of the Digital Innovatwion Hubs (DIH) programme is offering to manufacturing SMEs, mid-caps and technology providers who are interested in integrating Industry 4.0 technologies into their production processes and value chain propositions.
The four most outstanding services offered by the initiative are:
access to leading edge technologies through online marketplaces,
the possibility to test them by deploying Application Experiments,
the catalogue of online training offerings and the I4MS community.
The technologies supported by I4MS are Cyber-Physical Systems (CPS) and Internet of Things (IoT),
Additive Manufacturing,
Robotics and High-Performance Computing (HPC).
Each technology area is represented by an Innovation Action that provides services to SMEs and mid-caps via different digital marketplaces. The open calls for Application Experiments, conducted by each Innovation Action, offer financial and knowledge-based support to manufacturing SMEs and mid-caps, allowing them to conduct small pilot projects to test Industry 4.0 technologies and assess the impact of scaling them up within their companies and offer inspiration to other companies.
Download the new brochure and learn more about I4MS Innovation Actions and the support and funding options they can offer you.