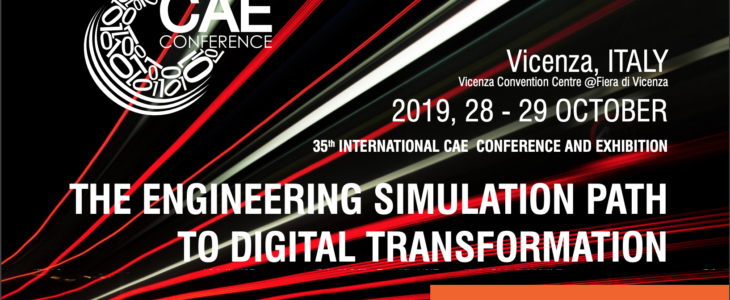 CloudiFacturing's Experiment 12 partners RINA and RBF Morph, will be participating in the International CAE Conference 2019 (ICC2019) with two works that will be presented in the Manufacturing and Energy sessions. One of the works they will present is the Experiment 12, "Update of CAEUP models on actual manufactured shapes". The work will be presented in the Manufacturing Session at 11.40am.
The 2019 CAE Conference will illustrate how and where engineering simulation, already pervasive in design and production processes and in the use of products themselves, is inextricably linked to the other Industry 4.0 technologies. One could even say that Engineering Simulation's role is central to Industry 4.0 and digital transformation. This year's CAE Conference will illustrate how engineering simulation can be used in different productive contexts to orchestrate a successful and considered path towards effective digital transformation.
If you are in Vicenza, Italy or have the opportunity to attend, we suggest to pay a visit to this interesting set of Conferences.