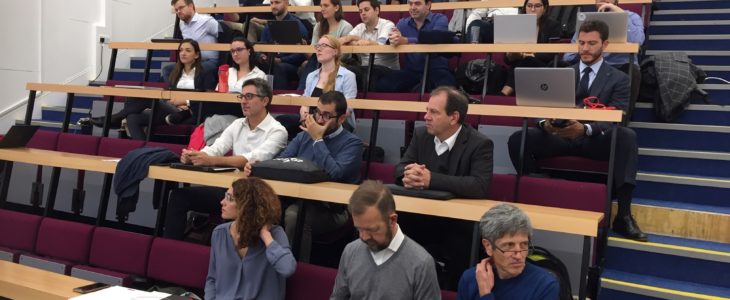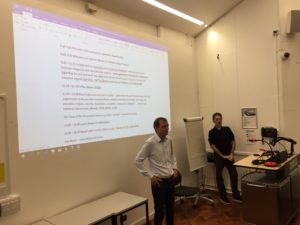 After six months of hard work, the CloudiFacturing team, the partners and the DIHs gather together in the University of Westminster to show the project's advances.
Prof. Tamas Kiss gave the welcome to all the participants in a brief speech along with Prof. Dr.-Ing. André Stork. They reviewed the agenda and answered the questions that some had in mind.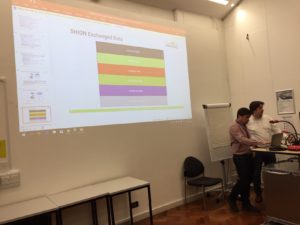 After the coffee break, the round table sessions started and after this dynamic, experts from the Competence Centers were around to consult with the technical team of the experiments and worked on resolving or implementing issues.
Tomorrow, the experiments will present their achievements, as well as their roadmap.