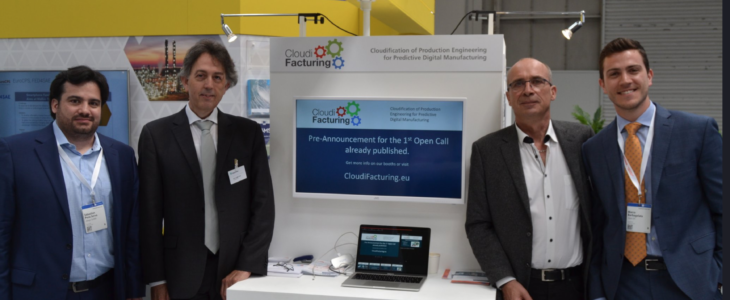 Hannover Messe Industrie 4.0 started yesterday with an opening speech from Chancellor Angela Merkel and Mexico's president Enrique Peña Nieto inviting both countries to develop and collaborate the manufacturing industry with an international free trade agreement they both signed on Saturday.
We were very glad to welcome all our visitors for any questions regarding the Digital Marketplace and the Open Call which will be open very soon.
We invite you to come and visit us in Booth G46 Hall 6 and find out what we have for you and your company. The CloudiFacturing team is waiting for you!